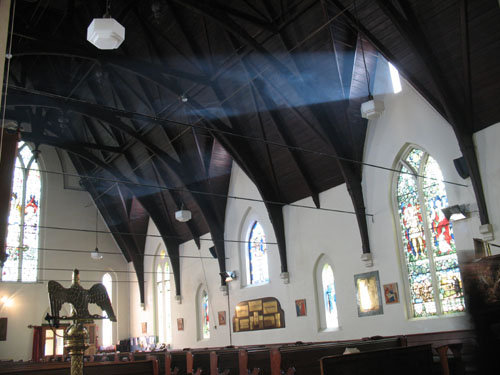 We have a range of facilities available for hire, including our church building. Our historic church was built in 1865, and has many beautiful stained glass windows. A modern speaker system complements our large organ and pianos.
Beside our church, we have the All Saints' Hall which is partitioned into two. Both halls have kitchen and bathroom facilities. We welcome enquiries to hire our halls from community groups looking for space to meet.
Attached to the back hall is our parish office, which backs onto the lawn of the Vicarage. The church grounds include 23 car parks, which we hire out during the week.
If you are interested in hiring the church, our halls, or a car park, please send an enquiry to admin@allsaintsdn.org.nz, Ph (03) 479 2212.